REALTOR® Vance Shutes Discusses Direct Mail Marketing Ideas
Sep 15, 2015
•
3 min read
•
Marketing Ideas
Meet Vance Shutes, REALTOR® with Distinctive Saline, Real Estate One. We are pleased to showcase him as our third participant in our REALTOR® Spotlight Q&A series, where we get to know him and his top tips for success in real estate.


Q: About Vance Shutes
A: I've been a full-time Realtor® since 1994, working the residential markets in Saline and Ann Arbor, Michigan. I've helped over 500 clients and closed nearly $100 Million in sales. Since 2013, I have served as a Regional Director of the Michigan Realtors®, and I served as President of the Ann Arbor Area Board of Realtors® in 2004. My goal is to build a relationship with my clients, making a life-long friendship. As a result, I have friends scattered all across the USA!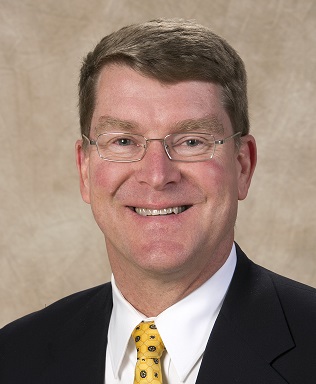 Q: When and why did you decide to pursue a career in real estate? 
A: In 1994, I was tired of working 12-hour days in automotive supply and wanted to get into business for myself.


Q: What are the hottest neighborhoods in your area this year? 
A: The Ann Arbor, Michigan real estate market has been HOT this entire year! The Saline market is very good but not nearly as strong as Ann Arbor.
Q: Where do you go / what do you do for networking?
A: Everyday living is my best networking! I try to make a personal connection with most folks I meet, and I always ask, "If you had a real estate need, is there someone you would automatically call?"
Q: What are your must-attend annual real estate conferences or events?
A: Our Michigan Realtors® Convention and Expo in September is a must-attend.  
Q: What media outlets do you read regularly to keep up with news, trends, and advice for promoting your business?  
A: I read Inman: Next, Geek Estate, and Realtor.org Economic Outlook.
Q: What gets you most excited about working with seller or buyer clients?
A: I most enjoy the personal connection. I get a genuine feeling of excitement for accomplishing their real estate objectives.
Q: What is your secret for working with tough clients?
A: It takes a lot to get me flustered. By remaining calm, I can usually settle things down and stay focused on the clients' objectives.
Q: How do you deal with a seller prospect who is considering FSBO?
A: I'm happy to provide a market value and even suggest that FSBO is a possibility. When they pick up on that, I'm happy to answer their questions. All I ask from them is that they would refer any interested buyers to me.
Q: What's in your marketing toolkit?
A: First and foremost, my best tool is my blog.
Q: What are the top 3 marketing strategies you're implementing this year?
A: I send QuantumPostcards around every new listing and every sale. Those warm leads get a personalized postcard to follow up and get added to my follow-up campaign.
Q: What tools or tactics do you use to get new listings?
A: The bulk of my listings are repeat customers and referrals from existing customers.
Q: What's the craziest feature you've seen in a house you sold?
A: I once sold a home for a client who worked his entire career on 3rd shift. The entire interior was painted in very dark colors. It showed like a cave! We offered an escrow for painting after closing, and the home eventually sold.
Q: What one piece of advice do you have for new realtors to be successful?
A: Persistence - Never give up.  
Share to: