Improving Velocity of Growth through Integrated Marketing 
We specialize in developing data-driven integrated direct marketing programs that are supported by innovative technologies and proven through measurable results.
Our goal is to provide thought leadership, access to new marketing technologies and a single point of fulfillment to help businesses find, convert and retain long-term customers through affordable and efficient means.
By blending sophisticated marketing technologies with traditional and emerging channels, we help businesses track campaign elements, collect valuable lead data and generate ROI metrics—all of which empower you to make strategic decisions toward achieving campaign goals.
---
Blending Multiple Channels with Technology for Better Results
We seamlessly blend channels and technologies to help you reduce marketing costs, motivate customer response, promote deeper relationships, and capture real-time ROI metrics.
Weave mobile, social and web components with direct mail, print and email marketing to increase response rates and collect data.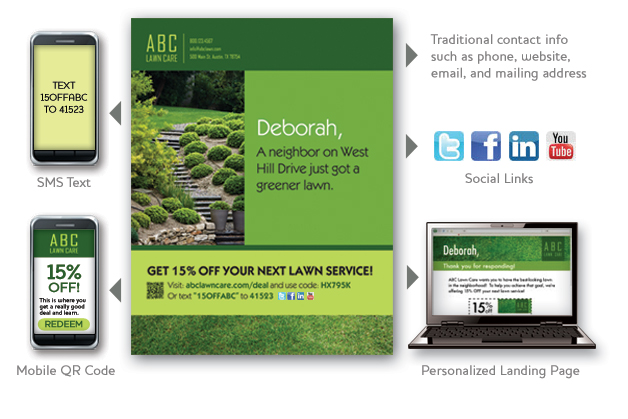 Capture attention through relevant and timely marketing which can be automated based on event triggers and database integration.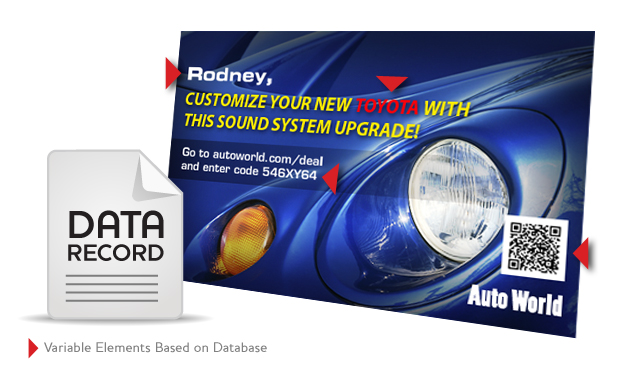 ---
Schedule a Strategic Planning Session
Begin your complimentary planning session to uncover the ways we can bring efficiency and value to your business through multi-channel integrated marketing.
During your strategic planning session, we will discuss:
Your organization's current marketing challenges and successes
Ways to create your integrated marketing campaign using new technologies that improve efficiency, response rates and ROI
New direct marketing channels (mobile, web, social, etc.)
The benefits of web-to-print and on-demand digital printing
Schedule your strategic planning session now.