Five Holiday Real Estate Marketing Ideas for Agents

Oct 18, 2019
•
3 min read
•
Marketing Ideas
The holiday season is upon us, and planning starts now. As a real estate agent, you can build relationships with prospects in the neighborhood, as well as current and future clients, by tapping into the season while it's top-of-mind. And the sooner you get started with real estate marketing planning in anticipation of the holidays, the better. Here are our ideas for agents who want to reach prospects during the season.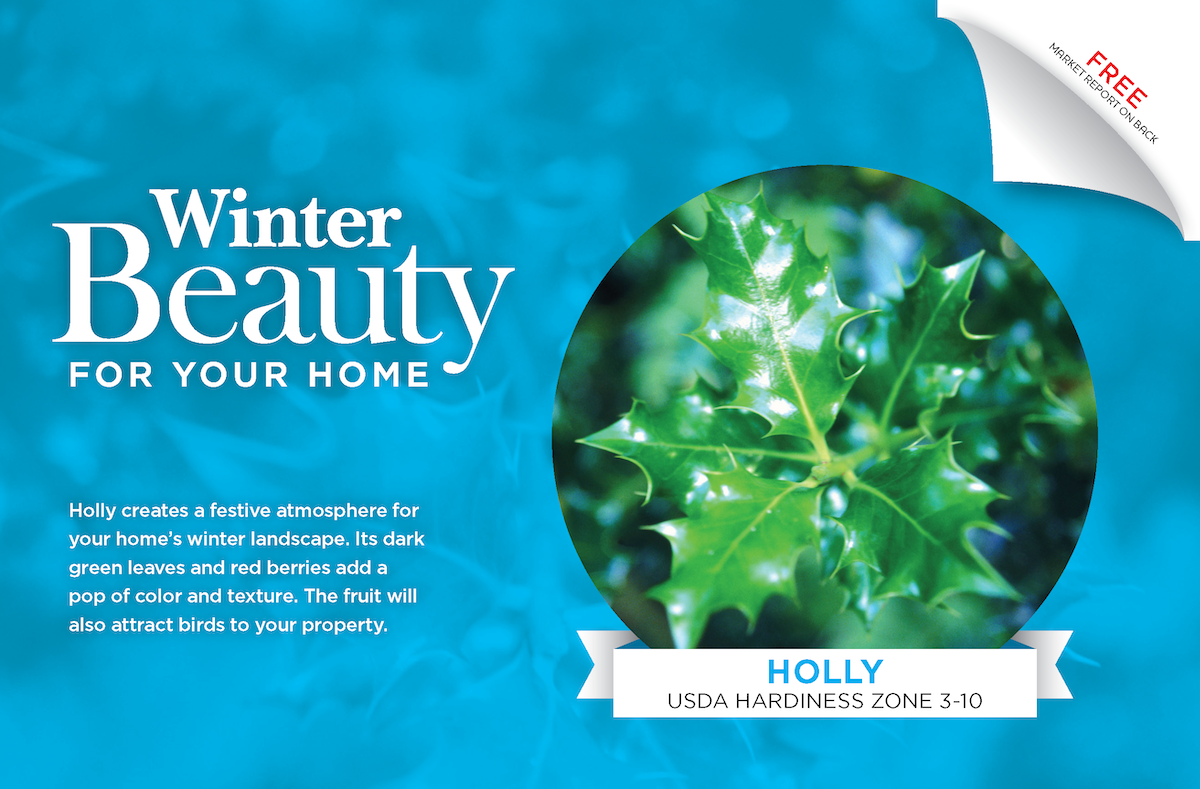 From QuantumDigital "Seasonal Beauties" Postcard Series
Idea 1: Direct Mail
Send direct mail postcards that speak to the season. Direct mail marketing has proven to be successful for all types of businesses and organizations. Research strongly suggests that there is greater emotional processing with physical marketing materials as opposed to online materials. Use this fact to your advantage this November and December, sending direct mail postcards centered around thankfulness or the holiday season, tied with a call-to-action to contact an agent if a possible relocation is in your prospect's future. Our direct mail real estate marketing system, AutoMail, offers seasonal direct mail postcards that you can pre-schedule to be sent with holiday timing. It's all automated, and even better, each postcard includes a free market report that the recipient goes online to view. When they go online, you get a notification to your inbox so you can follow up quickly. 
Aside from the card above, here are a few more examples of AutoMail postcards that are specifically tied to the holidays/colder months: 
More from "Seasonal Beauties" series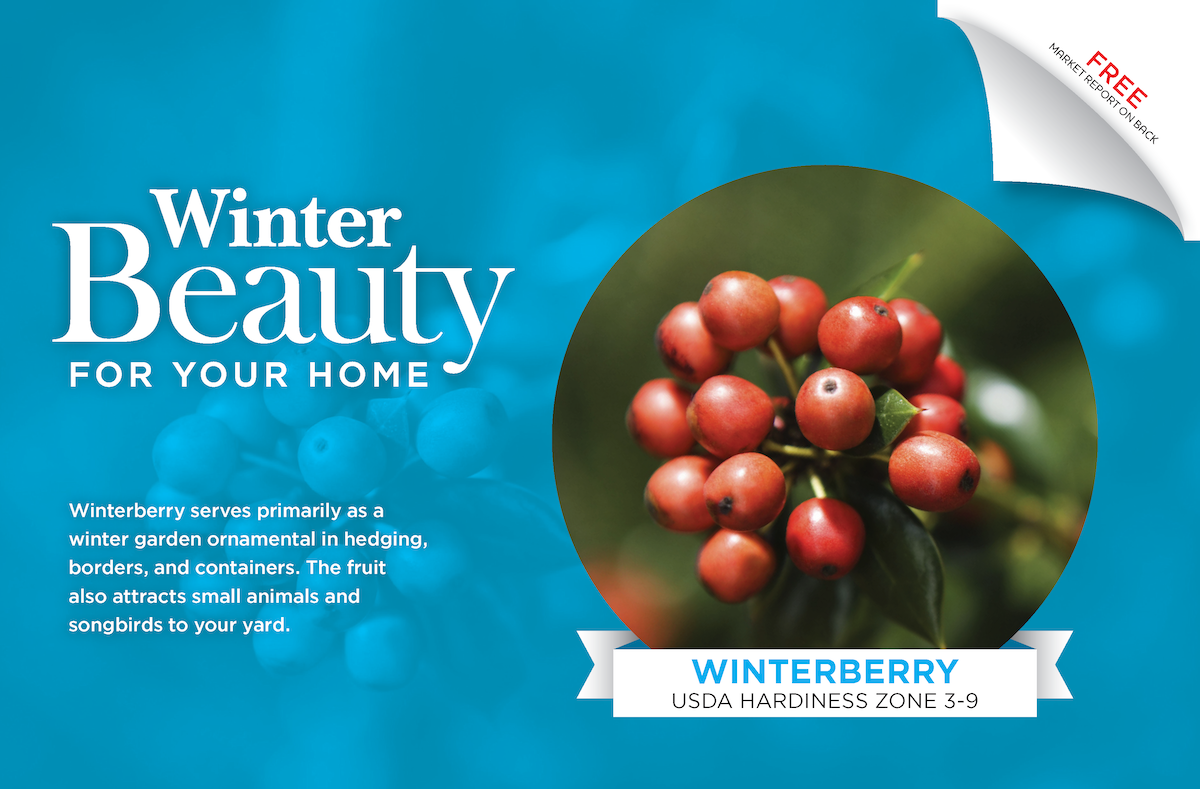 From "Seasonal Impressions" Series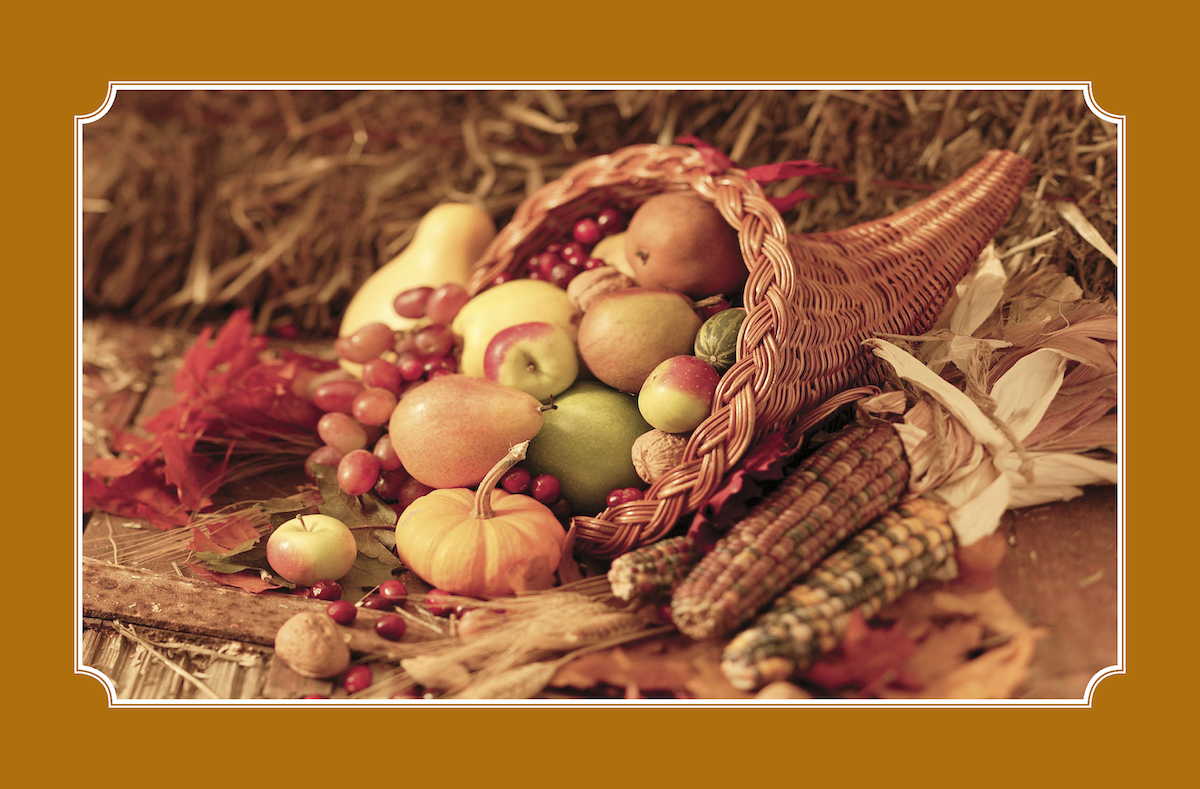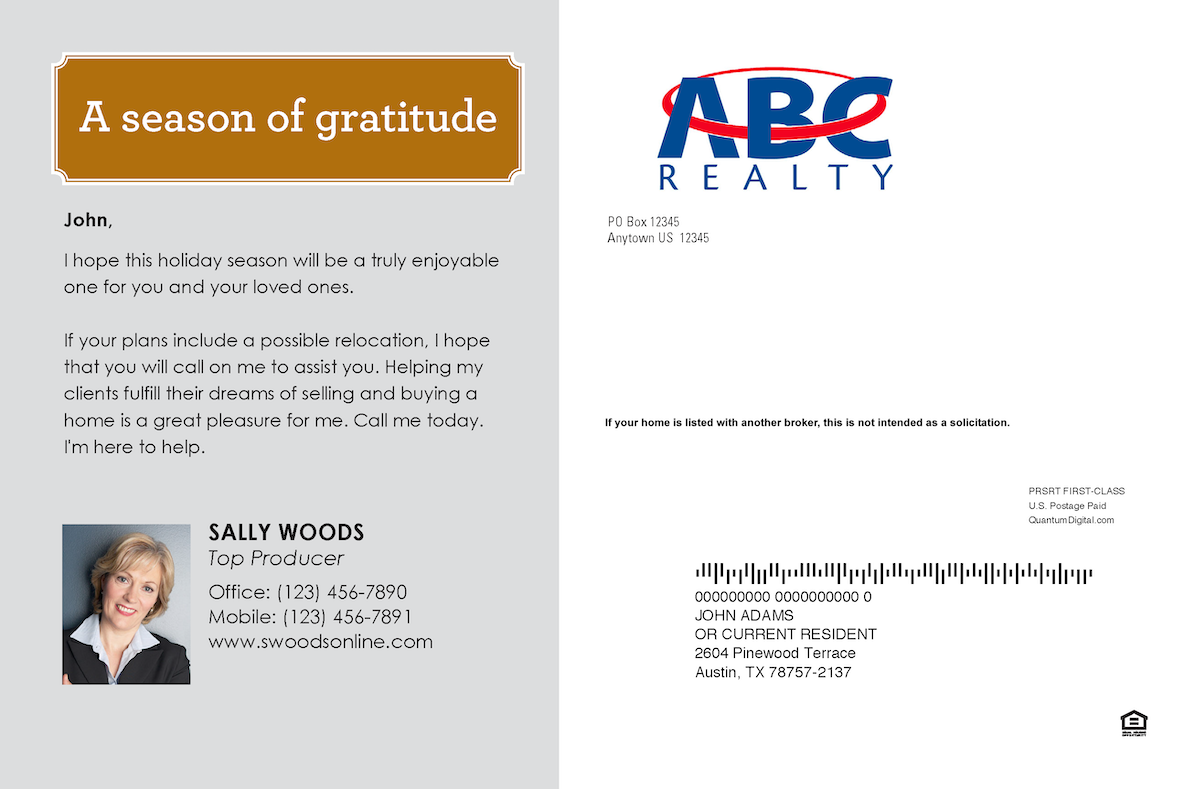 View even more beautiful holiday-themed postcards over at our gallery.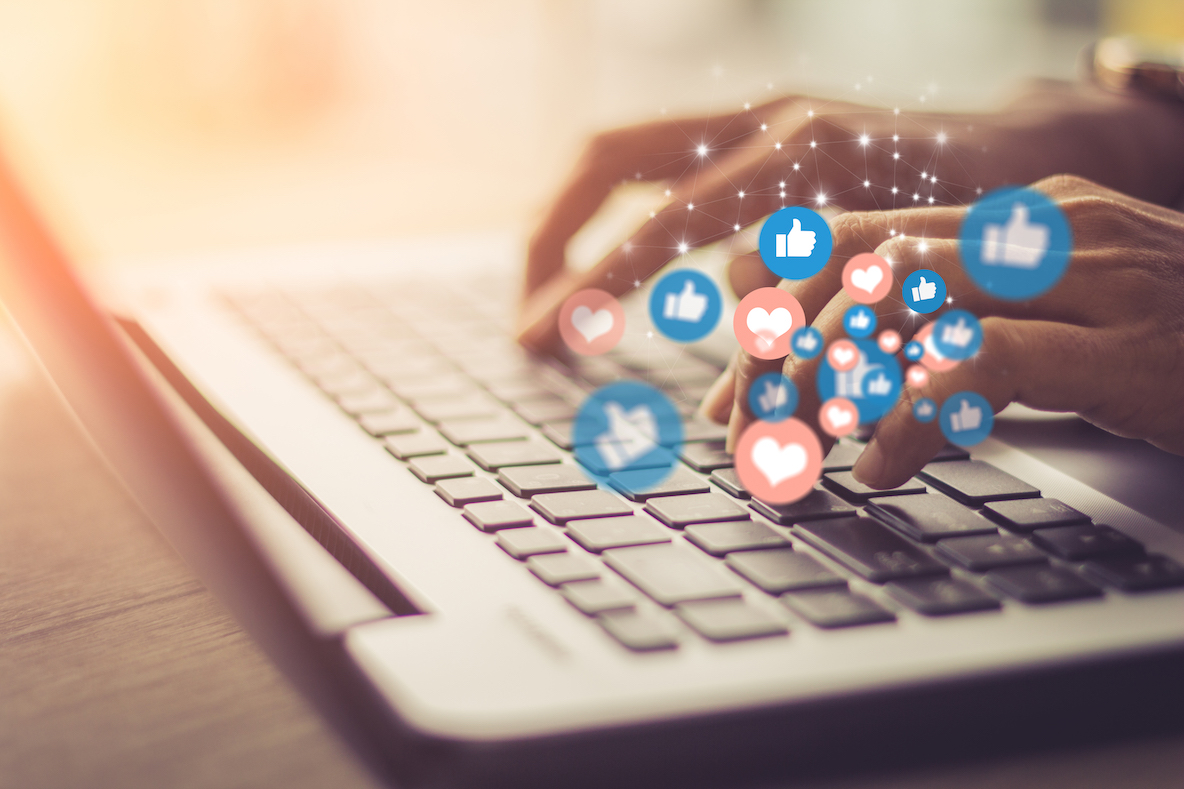 Idea 2: Holiday Content
Incorporate holiday content into your email or blog to stay top-of-mind with your audience. Content could include a roundup of impressive light or outdoors displays in your target neighborhoods, tips for indoor holiday decorating or even your favorite holiday recipes that can be easily replicated. Share the content on social media, as well.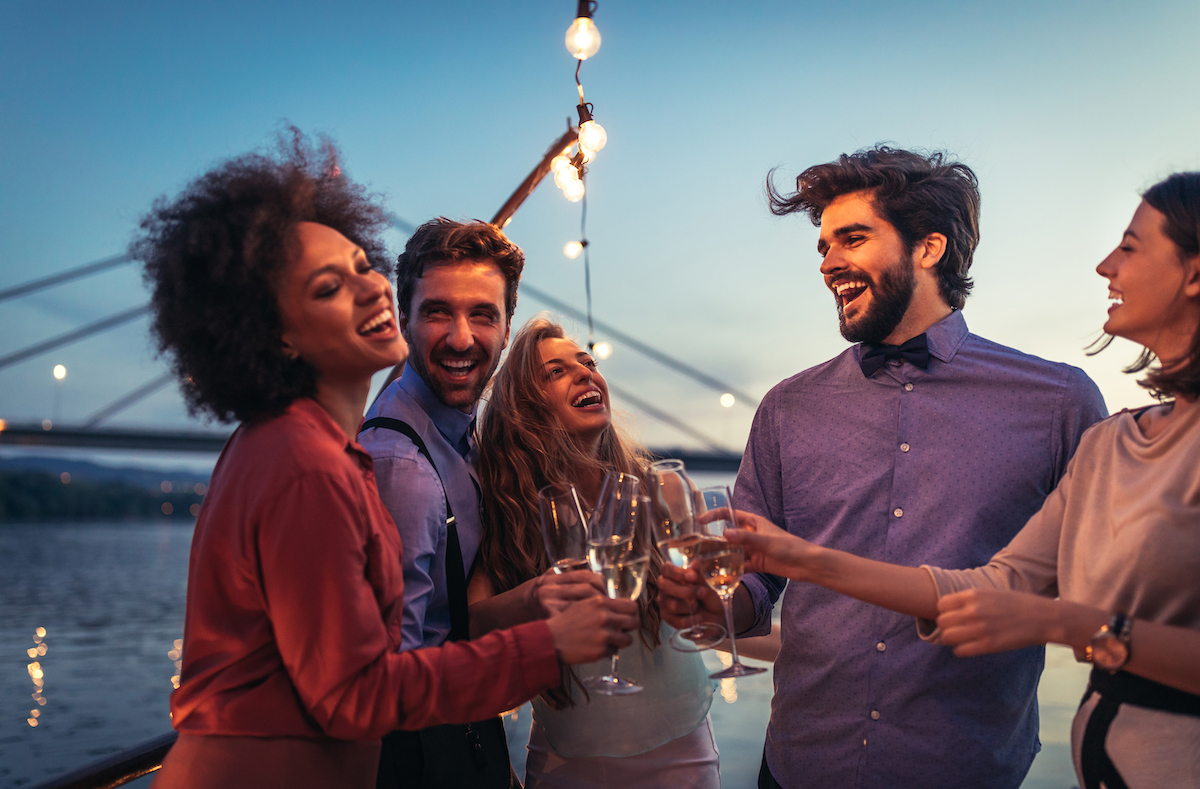 Idea 3: Keep Your Audience Informed of Local Social Events
Inform your prospects of holiday happenings via social media. To build your reputation as a neighborhood expert, send updates on fun events, such as corporate networking holiday parties in the area, that latest winter-themed pop-up bar, or the newly-opened family-friendly ice skating rink. This will build trust with your audience and position you as the go-to, knowledgeable source for all things related to the neighborhood.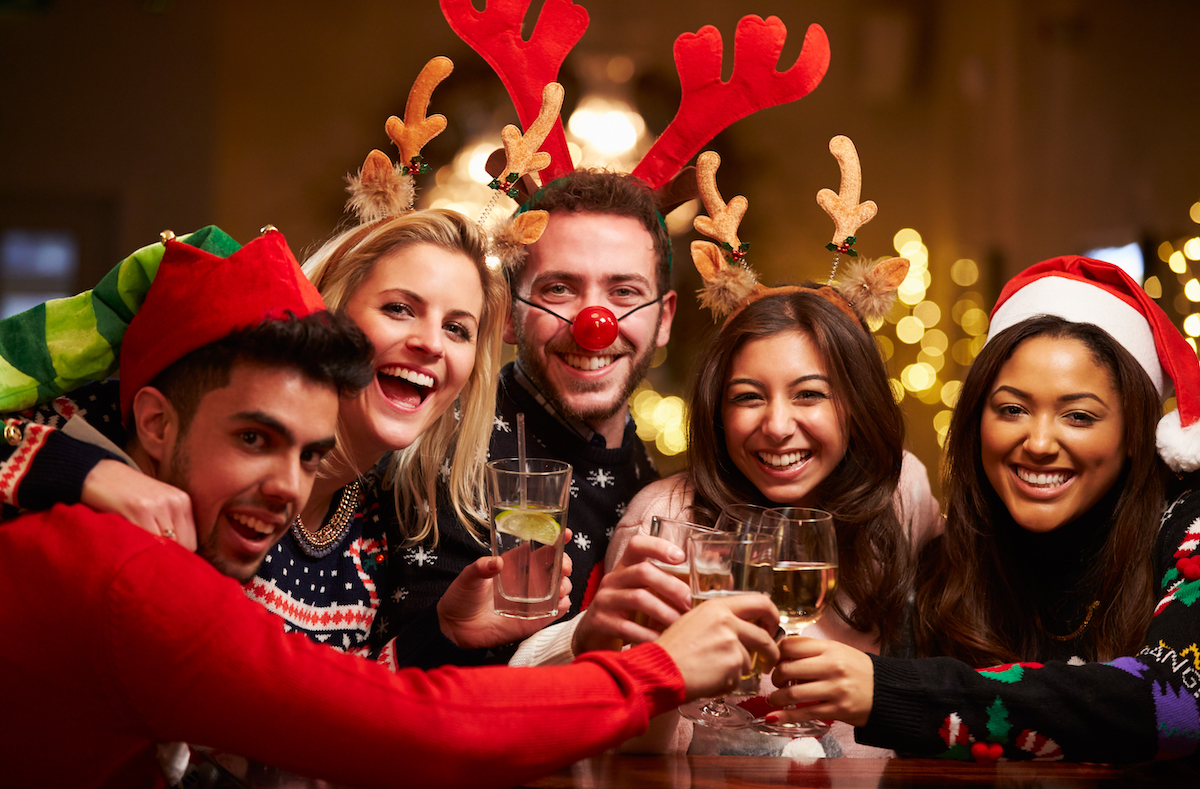 Idea 4: Host Your Own Party
On that note, why not host your own family-friendly get-together? Facilitate a neighborhood potluck for prospects or current clients, and encourage attendees to bring winter-appropriate items such as cookies or hot chocolate. You could also rent a projector and host a holiday movie screening in a central place in the neighborhood.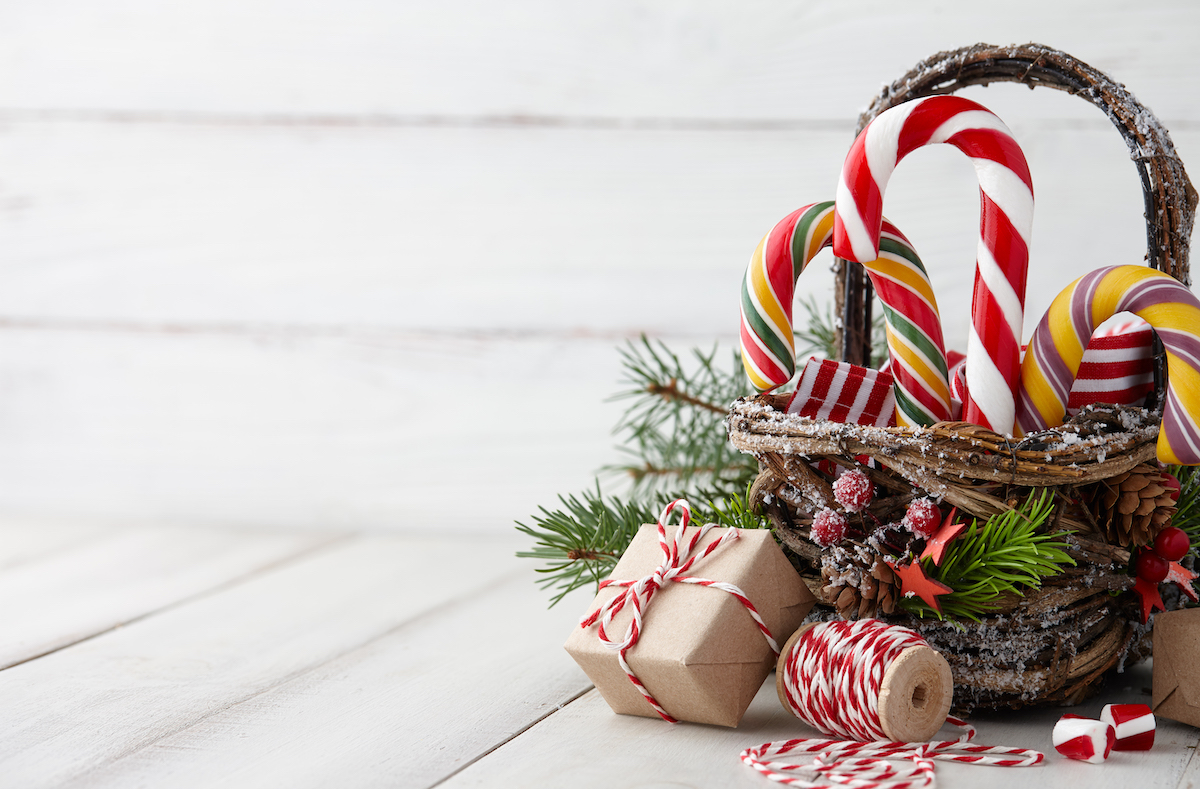 Idea 5: Show Gratitude 
Send a holiday gift basket with seasonal goodies to each of your past and present clients, or show your appreciation by giving them a phone call. The holidays are the season of thankfulness, after all. Giving each of your past clients a gift or short phone call to wish them a good holiday season and a happy new year and let them know you appreciate their business and show them you care.
We hope these tips have given you a few ideas for connecting with your audience during the busy holiday season through real estate marketing. The holidays can feel overwhelming, but taking the time to provide relevant, useful content and events for your prospects and past and current clients will make the most of this time of year.
Share to: