Real Estate Social Media Inspires Dreams

May 12, 2015
•
2 min read
•
Marketing Ideas
Social media is a wonderful way to connect with past and potential clients while showcasing your recently listed or sold properties. While Facebook can be helpful for networking and advertising, there's another social media platform that can help to showcase your expertise and get clients buzzing about you and your listings.
Learn how Pinterest can help you market your real estate business and highlight your niche market with this tip brought to you by DMR.
Pinterest is a personalized media platform that is image based and made up of original and shared content. Users can upload, save, and sort images, also known as "pins" to share with other Pinterest users. With 70 million users and over 40% of these users being adults, it's a great medium for real estate agents to share beautiful properties and listings with prospective buyers and sellers.
Pinterest allows all users to categorize pins into boards which can be helpful for realtors for many reasons. One being that it allows you to categorize specific listings to show the different types of properties you have worked or are currently working with. Pinterest boards also enable you to create a digital portfolio that other users can view which helps to highlight your specialty, or niche market.
Take a look at this realtor's Pinterest page for inspiration for your real estate brand.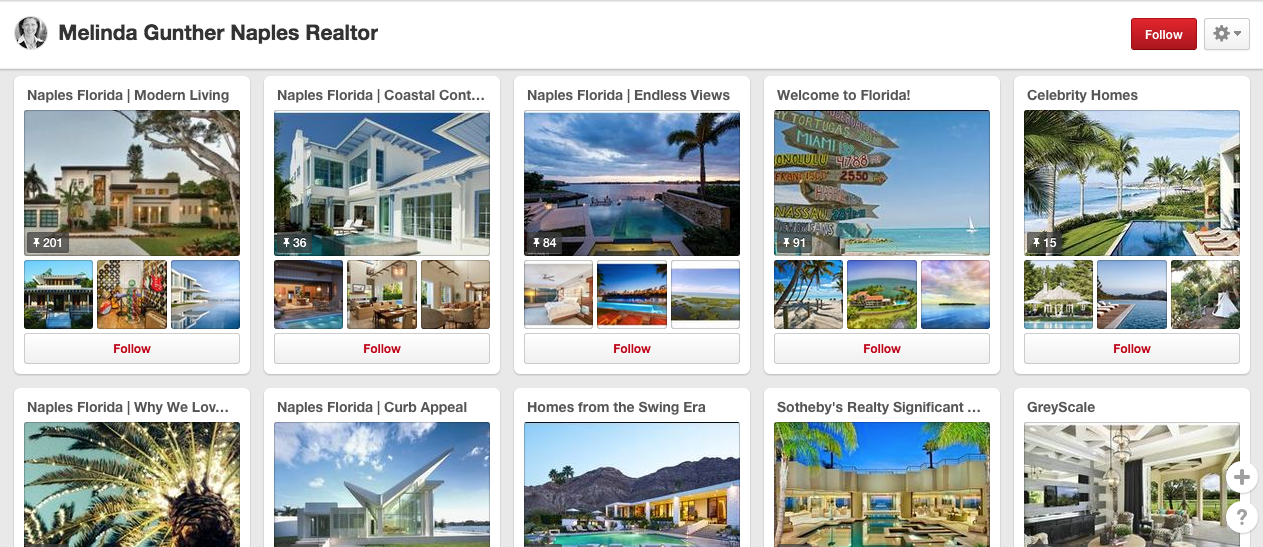 Share to: