Marketing Postcards Remain the Gold Standard in Real Estate

Dec 15, 2015
•
8 min read
•
Marketing Ideas
For a lot of real estate professionals who are just starting out in the industry, prospecting for leads can be time-consuming and even a little frustrating. There are many ways of generating leads, from connecting with prospective sellers via social media to paying for online ads. There is one tactic that remains tried and true to grow your real estate pipeline – marketing postcards. Direct mail is still a viable option for generating seller leads. It transcends the age demographic with consumers of any age (even Millennials) preferring to learn about marketing offers via direct mail. 

There are many reasons top real estate agents and brokers still use marketing postcards. They are a great way of getting your name directly into the homes of the people who could use your help. Direct mail can help you stand out from others and establish you as a trusted authority. 

A Word on Direct Mail

These days, social media and content marketing are in the spotlight, tempting many realtors to shift their focus to digital marketing. Even so, direct mail is still proving its relevancy as a must-have within the real estate marketing mix. Why? Online marketing provides many promotional options and can certainly be a useful tool to capture leads and acquire new customers. However, that doesn't make it the best method for all audiences. For example, only 45% of seniors have Internet service. Also, young adults (between ages 18 and 34) who many realtors might assume are enamored with the Internet, actually prefer direct mail for their marketing messages. People who use email frequently have also become savvier at blocking out sales messages with advanced filters. When you look at purchase conversion, the 2013 Direct Marketing Association (DMA) Factbook reported that 65% of consumers have made a purchase as a result of direct mail. 

Direct mail has many advantages and is a proven, superior strategy to find prospective home sellers, connect with them, and maintain real estate farming and sphere of influence lists. Below, you can find eight reasons why marketing postcards remain the gold standard in real estate.

8 Reasons Why Professional Realtors Still Use Marketing Postcards

Prospecting for leads is not only time-consuming and difficult, but can also become expensive. Top realtors often realize that they need to establish patterns in order to conserve resources and make the most of their investment. For example, they commit to connecting with a prospect as many as eight times before closing a deal. This process can be very time consuming if done the wrong way.

Smart real estate brokers and agents use marketing postcard automation systems to look for prospects and connect with them in an efficient manner. It could be argued that social media alone provides a consistent presence to communicate with prospects, but that environment has become cluttered and consumers can quickly filter advertisements from the content they care about. The U.S. Postal Service has reported that marketing postcards are more likely to be read or scanned than online marketing.  

1. It's Easier to Build a Solid Mailing List

According to Realtor.com, about 88% of all home sellers and buyers will work with a realtor at some point during their buying or selling process. Therefore, it's not a question whether prospects need your services; it's a matter of being remembered when the time is right. It probably goes without saying that every real estate broker and agent needs a high quality mailing list. Having a quality farming list is one of the best ways to regularly get your name in front of home sellers and buyers to maintain a lasting connection with them.

Direct mail vendors have been managing mailing lists for many years. Although email list building is improving, it still has a long road before its quality will become comparable to direct mail. That said, it may never reach the same level of accuracy because emails aren't nearly as controlled or dependable as a home address. Many direct mail vendors have been in this business for decades, and they can help you to thoughtfully select the most targeted mailing list.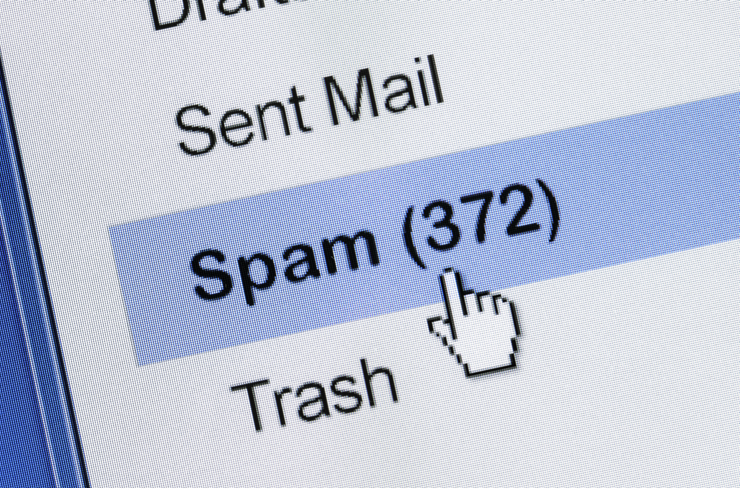 2. You Have 1,643 Unread Emails

How many emails do you get in a day? The number probably lies between 30 and 50 new emails daily. How many marketing postcards do you get in a day? Most people don't get more than a handful of direct mail marketing items on a regular basis. Which do you think is most likely to get noticed and read - an email or a postcard? Savvy real estate brokers and agents know that many email inboxes are overloaded. Recipients don't have the time or the desire to read every email they get. Additionally, email providers have installed advanced filters that send sales messages directly to spam. To ensure their messages get noticed, top real estate professionals rely heavily on direct mail. As cited in an Entrepreneur Magazine article, 77% of prospects sort through their mail immediately after they get it. The article also stated that 98% of people check their mailbox every day. 

3. Increased Trust

With hackers constantly breaking into authoritative websites and phishing scams becoming more and more of a threat, some are growing less enthusiastic about sharing their personal email addresses. Many web users don't trust attachments and links in emails causing them to sort carefully through their messages. So, how are you supposed to create awareness in a community via email when sometimes even an image can't get through spam filters? It's almost impossible. Email is one of the most commonly used real estate communications, and it's often times more effective than social media. However, your ability to get the recipient's attention is limited. The only chance you have of getting a prospect interested in your real estate services via email is through its subject line. Granted, there are other elements that can get someone to open an email – a familiar sender name, for instance – but nine times out of 10, the subject line is the deciding factor. No matter how great you are at writing subject lines, it's difficult to make an email stand out. More than that, emails that contain additional attachments that can make people cautious. Marketing postcards, on the other hand, are not faced with these problems. Most definitely, headlines are important here as well, but there are also other elements you can use to your advantage such as graphics or an intriguing offer.

Experienced realtors know that people trust direct mail more than they trust any form of online communication. Plus, direct mail boasts a 100% open rate. Postcards also provide their own way of including an attachment, such as adding a magnet, business card, or another printed piece that can extend the shelf life of your message.

4. Personalized Communication

A significant element involved in real estate farming is nurturing relationships within target neighborhoods. Being friendly and direct is a great way to connect with prospective home sellers on a personal level. Unless you are planning to opt for door-to-door marketing, direct mail is the best way to into the homes your prospects. Personalizing your communication is an important tactic and can speed up the sales process. Use your prospect's name in the salutation and target your message to his or her specific needs, demonstrating that you understand their problems and are there to offer a solution. This helps to create relevancy, which is not only appreciated but becoming expected. Personalization will allow you to foster a deeper relationship with your prospects and earn their trust.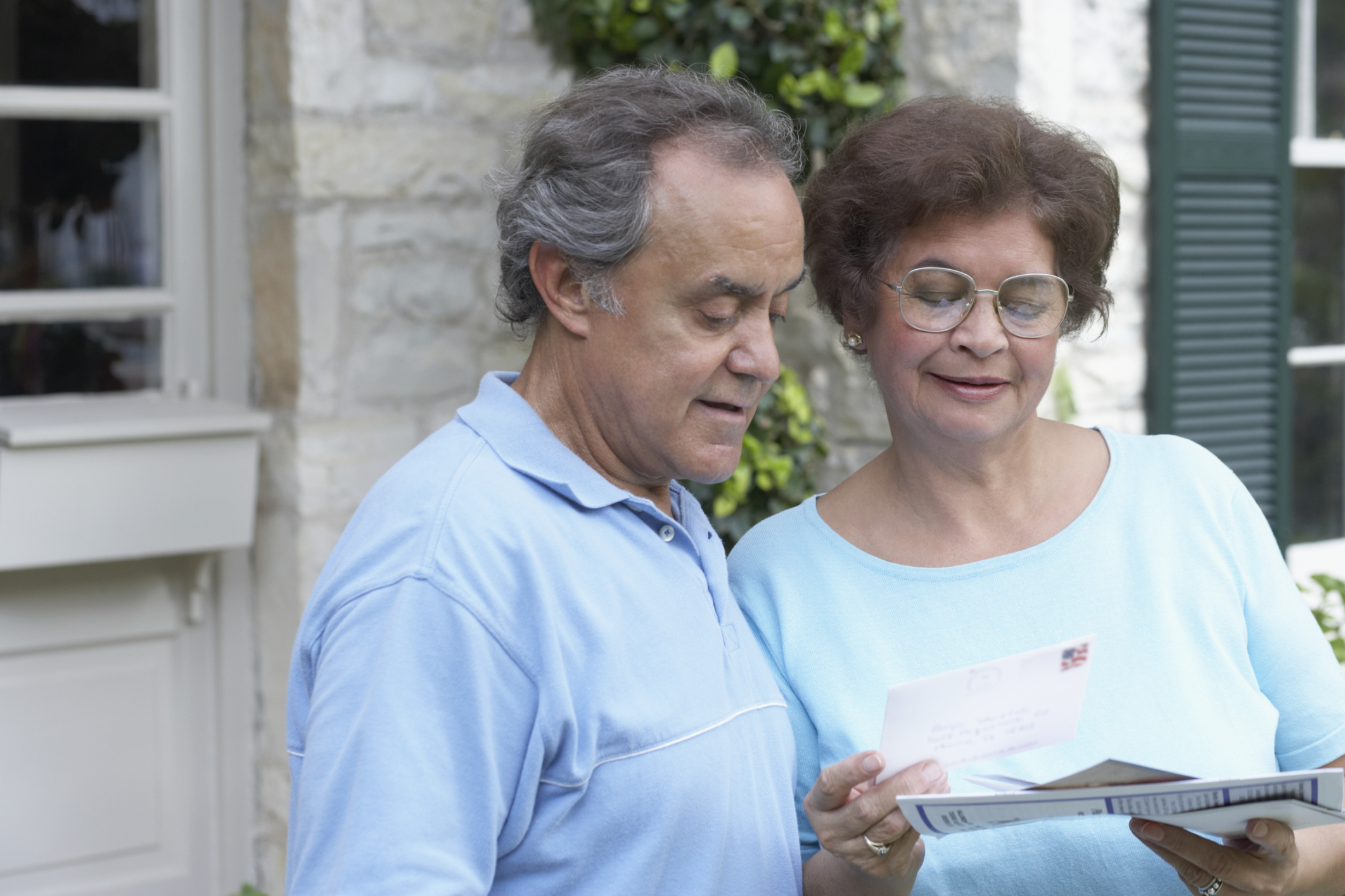 5. It's More Timely and Targeted
Top real estate brokers and agents know that the digital space is crowded, and it has therefore become increasingly more difficult to stand out from the masses. That is why they rely on direct mail to target their prospects and tailor their message to audience groups selected based on specific characteristics. With deep targeting capabilities available with today's mailing lists and high-speed digital printing and mailing turnaround available, you can mail only to your perfect prospects at the right time, making your communication relevant to your audience.
 
6. Direct Marketing Is Accountable

Most online marketing campaigns measure metrics like views, clicks, and engagement rates. Direct mail marketing success, on the other hand, is easily tracked all the way to profits. Whether it's counting the number of coupon codes claimed or service inquiries, direct mail gives agents and brokers the ability to measure lead generation success. To continually improve your marketing postcard campaign, it is important to track and analyze results to see what's working and what needs to be addressed differently.

7. Timing Matters

Years ago, planning and executing direct mail campaigns used to take weeks. Developing concepts, creating stellar copy, designing the visuals, printing, and then mailing took a significant amount of time. Luckily, QuantumDigital offers tools like TriggerMarketing and AutoMail to make things simple and fast for real estate professionals. Timing is critical in real estate sales. For example, if you have just listed a house, the faster you sell, the faster you get paid and the happier your client. Additionally, demonstrating your fast sale by quickly turning around a just sold postcard will help you to impress your next potential home seller. As a result, the timing of your postcard campaign can make a difference for both your bottom line as well as your clients'. Professional realtors and agents take great care when planning their postcard campaigns. They know exactly when the best time is to send their marketing postcards and the importance of quick delivery turnaround. Controlling the process through automation and a 24-hour turnaround gives them the power to perfectly time the campaign to get the best results.

8. It's Easier to Make Your Message Stand Out

A marketing postcard leaves a more lasting impression than a simple email. Here's an example: in December, you probably receive a lot of holiday cards from your friends and family. As soon as you check your mailbox, you can instantly recognize them as personal communications. Because of this, these mail pieces stand out, and you would never throw them in the trash without reading them. You can apply this to your marketing postcards as well. For example, some realtors use intriguing images or bold colors for the name and address to highlight these personal elements. 
Direct marketing has been around for decades. It's been able to incorporate new technology and will continue to remain a very effective marketing medium. As a personal, versatile, and creative way to get inside a prospective seller's home, direct mail has remained the gold standard in real estate.
So remember: just because direct mail is older than the Internet doesn't mean that it's no longer relevant. Instead of going all-in with online marketing, leverage direct mail's power by combining it with digital marketing and turn prospects into warm seller leads.
Are you using marketing postcards to cement yourself in the minds of prospective sellers? Do you have any tips on how to make this method more effective for realtors? Share your experience in the comments below.
Did you find this article helpful? Share it with your agent team!
Share to: