Top 3 Trends Shaping Real Estate in 2016

Jan 14, 2016
•
8 min read
•
Trends
Just like many other investment opportunities, understanding previous trends can help determine how things will look in the future. The real estate market is one of those areas. For the last 15 years we've witnessed a slew of trend abnormalities, causing prospective sellers and buyers to be hesitant in making big decisions. That said, Realtor.com predicts 2016 to be a year of healthy growth. Though the growth will be slower than in 2015, industry experts are indicating that the housing market will become more balanced, making it debatable whether the market will lean in favor of the buyer or seller. Higher sale prices are expected to stabilize in the urban areas of large metropolitan cities, and the market is poised to withstand an upward trend in growing suburban areas. With new construction returning to a traditional pace, the inventory available to prospective home buyers is increasing. From baby boomers to millennials, home buyers are eager to invest in the housing market, but each generation is shopping with a different set of criteria and budget in mind. Due to a combination of increased first-time home buyer demand and an increased desire for existing homeowners to upgrade, the real estate industry forecast is optimistic with sellers more likely to find the right buyers. 
By having a better understanding of the real estate landscape for 2016 and generationally-based consumer motivations, realtors will be more able to cater their marketing messages to best relate to the concerns and wants of their farming area. With the 2016 forecast showing an increasing amount of U.S. homeowners looking to make their next move, demonstrating an understanding through targeted direct mail messaging can help to move prospects through the sales cycle faster. Inman emphasizes this point in their article, 10 Real Estate Marketing Trends to Keep an Eye on in 2016: "For agents to be successful in 2016, they'll need to understand the buyers they're working with. When it comes to great deals, one size might not always fit all. By knowing a client's full financial picture, goals and intentions, real estate agents will be pre-filtering the best deals to make sure that they align with these needs. By showing only the homes that best fit their client's financial picture, their time per sale will decrease, and they'll be able to sell more homes than ever before."


Demand for Buying Homes Grows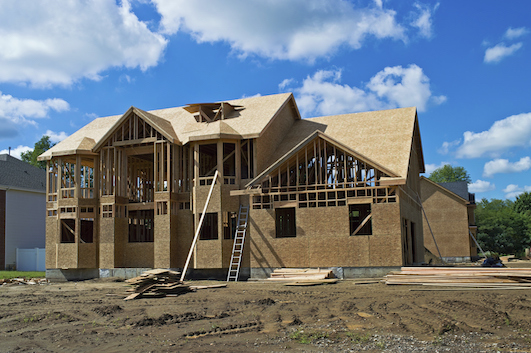 In 2016, even those who in earlier years would not have considered buying may become great prospects. Individuals who would normally stay on the house buying sidelines and continue to rent may have second thoughts as rent prices are continuing to rise. Historically, rent has been a convenient alternative to buying a home for young adults or individuals with frequent transitions. But in today's rental market, it's proving to be less beneficial with renters finding that the increased rental rates are making it more and more difficult to save for their future home. The Realtor.com article, The 5 Real Estate Trends That Will Shape 2016, states, "More than 85% of U.S. markets have rents that exceed 30% of the income of renting households. Furthermore, rents are accelerating at a more rapid pace than home prices, which are moderating. We've been seeing asking rents on vacant units increase at a double-digit pace in the second half of this year [2015]. Because of this, it is more affordable to buy in more than three-quarters of the U.S." This trend is encouraging buyers of any age to consider purchasing a home rather than waste their income in a sunk cost. For many realtors, this is a good opportunity to encourage current renters to take the home purchase leap to possibly save money in the long run.
Home builders are attempting to capitalize on this shift by building more homes for those with tighter purse strings. "What you've seen in the last couple of years is that builders have been avoiding that more affordable entry-level price point," Realtor.com Chief Economist Jonathan Smoke told CNBC's Squawk Box. "We're already seeing movement. Last week's report [November 25, 2015] on new home sales showed that the median new home price is finally coming down, and that's a good sign that builders are positioning communities and product for a more affordable price." This is a good trend for realtors specializing in new home sales, but additionally, it's a healthy trend for all realtors because it encourages buyers of all ages to transition into a more comfortable price point. This new inventory of homes is predicted to set the stage for overall sales levels to be better than the market was prior to 2006. The residential construction sector benefits from employment and economic growth, attractive mortgage rates, and more stable home prices, and these trends are expected to continue in 2016.  


Generational Influence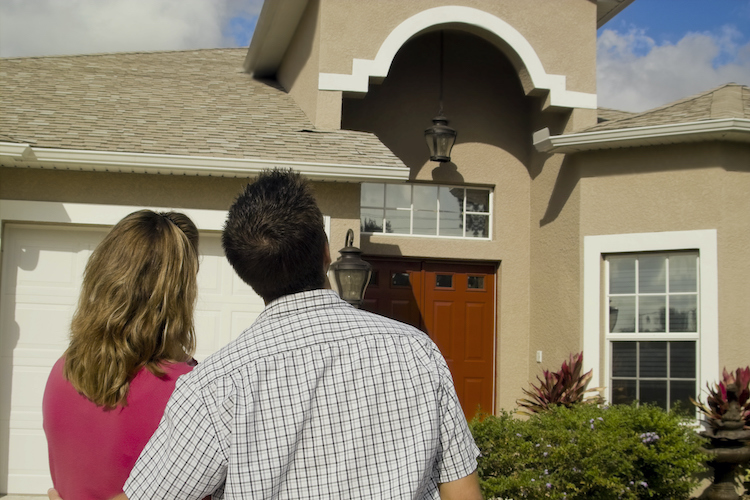 With the increase in inventory, we also have three distinct generational groups that will play big roles in balancing the market with their unique reasons for transitioning into new or previously owned homes. Specifically, baby boomers age 65 and over, are in the market for homes that are smaller and more suitable for retirement. Therefore, it's expected they will be putting their current larger homes on the market and looking for smaller properties to maintain. Many empty-nesters no longer need a large home to raise a family, and reducing home size can help them to stretch their retirement savings a bit further. Currently, the baby boomer generation makes up over a quarter of the U.S. population and own about two-thirds of the nation's home equity. As top realtors use market predictors and neighborhood sale trends as tools of reassurance, baby boomers will become more open to selling once they see they will receive proper equity back from their home sale. 

Combine the baby boomer downsize desire with the financial recovery of many Gen Xers, and these two groups are well positioned to boost the market as both buyers and sellers because most are already homeowners. Gen Xers age 35 to 50 were responsible for 20% of last year's home purchases. Though they hit a rough economic climate in their early adulthood, many are now feeling their incomes recover and stabilize following the recession and are focusing on growing their families in better neighborhoods. Most are looking to upgrade to accommodate children and aging family members, while some are just now entering the market for the first time to escape rising rent. However, because demand is high and supply for specific price points is low, the opportunity is not equal for all generational groups because they're each looking for something specific. HomeFinder.com raises the point that "the current inventory of available homes is low and the average cost of houses is on the rise. This can be an advantage for second-time buyers, but detrimental to first-time purchasers who face stiff competition while struggling to meet higher price tags."

The higher price tags found in the most desirable neighborhoods present a challenge for the millennials emerging in the home buying market. After representing almost $2 billion in sales during 2015, millennials are expected to continue to be a major subgroup of first-time home buyers in 2016. Buyers between the ages of 25 and 35 make up nearly one-third of home buyers, and their steady growth in buying power is a positive trend for the other generations looking to sell. There is a subset, however, of millennials that are struggling to afford the shift to homeownership. Student loans continue to be an underlying burden for many adults under the age of 35. To overcome this decline, the U.S. economy will need to continue to recover from the 2008 recession through improved job security and wage reimbursement. Some experts are optimistic because of the increase in real estate inventory, hoping more suitable homes will become available to minimize the barrier for millennials looking to buy their first home. In addition to affordable prices, these first home buyers are seeking shorter commute times and areas with high walkability. Because of this, secondary markets have emerged with great popularity.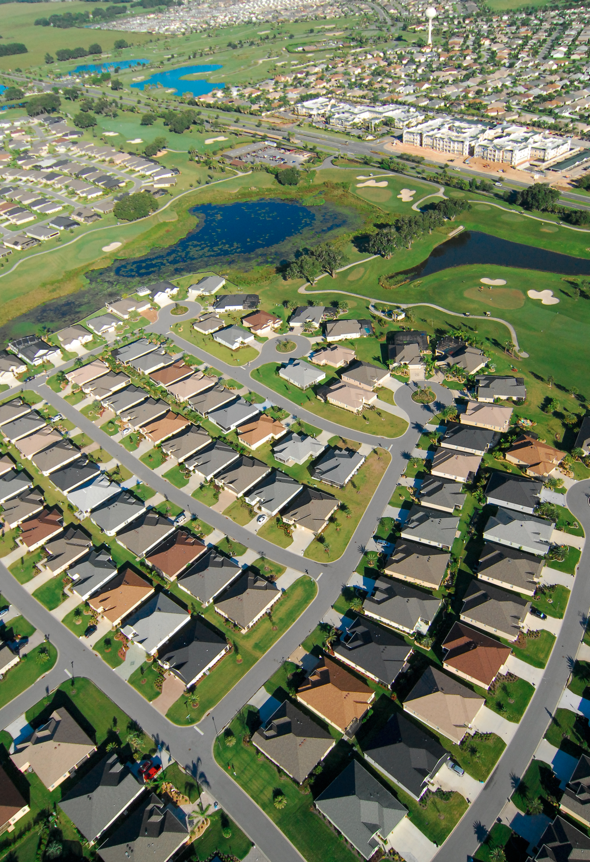 Secondary Markets

According to a recent in-depth market analysis done by the Urban Land Institute: "2016 is the year of the secondary and tertiary markets. They continue to be more attractive on a relative opportunity basis than some of the gateway cities. Gateway cities, we know, are places people want to be, but we are thinking of cities like Nashville, Charlotte, Indianapolis, Louisville, Portland, Austin, Raleigh, Durham. These cities continue to attract lots of people. There are a lot of places that people love to live and work; they are manageable environments and have a better value proposition." Though these Gateway cities are expected to see the most growth and fastest increase in home prices, they still aren't as flashy or expensive as larger metropolitan areas. Therefore these urban spaces offer a perfect alternative because they check the box for the desire to have a variety of amenities and job opportunities available in major cities.  

The theme of walkability has carried over to the suburbs to appeal to the younger demographics who cannot afford homes closer to the city centers. This has created a demand for hybrid suburbs with more amenities such as an urban atmosphere, public transportation, entertainment, and retail all within walking distance. And these suburban areas plan on delivering by investing and expanding to attract these buyers in 2016. Home buyers aren't the only group these improvements are attracting. Employers are also recognizing the trend of affordability and local conveniences which is increasing the real estate activity in the outskirts of major and urban cities. 

If the market can continue to offer affordable and desirable residential and commercial real estate, the outlook for 2016 is very positive as the needs are met to allow for both personal and professional growth and stability. The national unemployment rate has been steady at 5% for some time, and this is allowing buyers and sellers to be more comfortable with their large financial decisions. With the help of a trusted realtor who demonstrates a generationally based understanding of consumer apprehensions and desires, they can be guided to buy or sell at the right price at the right time and be set up for a bright future.
Share to: