Thursday, July 23, 2015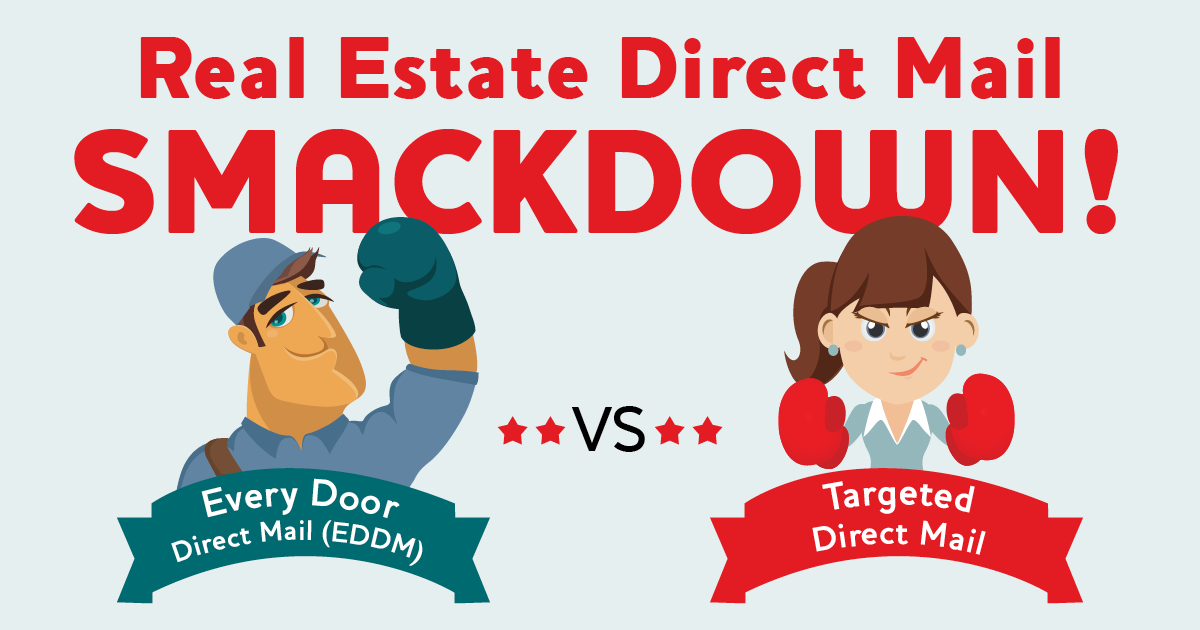 USPS EDDM vs. Targeted Direct Mail - Who Wins?
Both have pros and cons, but a clear winner will emerge...
It's a showdown for your real estate marketing dollars! While the heavyweight the USPS Every Door Direct Mail (USPS EDDM) can pack a punch, he first has to catch his opponent. The welterweight Targeted Direct Mail excels at speed, agility, and stamina, giving the heavyweight a difficult target to hit. Let's put these two real estate marketing techniques in the ring and see which one is victorious!

Embed this infographic on your site! It's free. Simply use this code:
Did you love it? Thanks! You're awesome! Please share the love:
---
Sign up for a free real estate marketing account.
Did you find this article helpful? Share it with your agent team and on social media!