Tips and Strategies for Your Business During the Coronavirus Pandemic
Here are a few tips the Quantum Digital Team has put together to help keep your business going during these unprecedented times.
Let us know how we can help!
Stay tuned for updates, and let us know your suggestions, questions or stories of how your real estate business is managing the crisis. We're all in this together.
Creative Ways to Buy and Sell Property During the Coronavirus Pandemic
Using online and virtual tools isn't new in real estate. Completely relying on them is. During the coronavirus pandemic and shelter-in-place mandates, real estate agents have found ways to sell homes while staying safe. Here are some ways the market is adapting.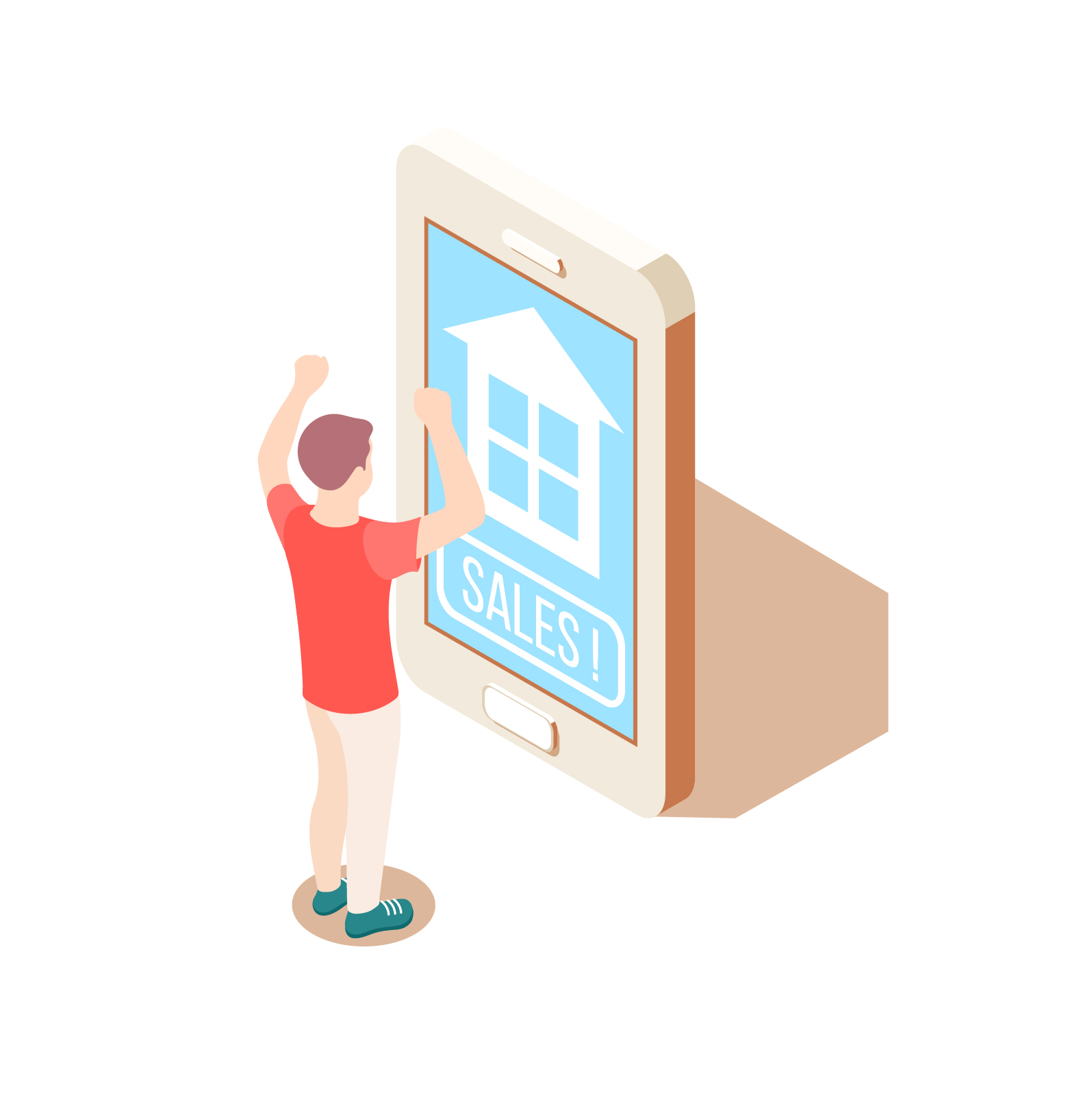 Virtual Tours and Open Houses

Zillow says that the number of 3D home tours created with its software has skyrocketed, surging 215% during the coronavirus outbreak. Other tools include 3D interactive property scans (Matterport, Cupix, EyeSpy360), virtual tours or live tours using Skype or Facebook. Immoviewer provides a Live Tour feature that lets agents share tour links with clients and control movement throughout the tour. FloorPlanOnline helps you create a point-and-click tour of the floorplan. Kleard offers on-demand open houses.

Extended Lock-In Rates

Some lenders are extending lock-in rates up to 120 days instead of the typical 30 to 60 days.

Online Notary and Document Signing

A number of states allow for remote notary, and others have issued executive orders to allow it temporarily. Legislation is in the works to make this a federal program as a part of upcoming disaster relief bills. DocuSign is often used for online document signing. Notarize.com can notarize and sign documents online.

Additional Contract Clauses

Real estate agents are adding contract clauses to extend close dates or allow buyers and sellers to back out of the deal if the coronavirus affects them. The California Association of REALTORS® has included:

"unprecedented impacts on real estate transactions, including, but not limited to, travel restrictions, self-imposed and governmentally required isolations, and closures of both governmental and private offices required to fund, close and record real estate transactions."

If these obstacles arise, one or both parties can cancel, and buyers can get back their deposits, minus any fees or costs that they paid.

Appraisal Alternatives

Fannie Mae, Freddie Mac, FHA, and VA are all offering alternatives to interior appraisals. Exterior Only inspections or desktop appraisals are being allowed for certain types of transactions through May 17, 2020.

Links to More Resources

Coronavirus: A Guide for REALTORS®  by the National Association of REALTORS® provides a detailed transaction guidance.

California Association of REALTORS® offers regular updates and advice for real estate agents.

CCIM Institute offers coronavirus (COVID-19) resources and guidance for commercial real estate.
Important Government Resources for Small Business
The CARES Act provides resources for individuals as well as businesses, including real estate agencies. Real estate brokerages that employ 500 or fewer employees are eligible for both the SBA Payroll Protection Program and the SBA Economic Injury Disaster Loan program. Sole proprietors, independent contractors and the self-employed also qualify.
Note that additional funding for the Paycheck Protection Program and the Economic Injury Disaster (EIDL)-COVID-19 programs was approved by Congress.
How to Communicate to Your Customers
Be Heartfelt
Focus your communications on your buyers' and sellers' situations rather than on selling. Show them you care.
Be Personal 
Send personalized messages when you are able. The personal touch goes a long way in times of social distance.
Use Many Communications Channels 
What worked to communicate last year, may not work today. Consider how you can get your message to people in their current situation. Online communications like social media and neighborhood forums are more active than ever.
Audit Your Content
Read through your existing communications and make updates as needed that are sensitive to the current situation. 
Words to use: "contribute," "connect," "play a role," "navigate," "cope," "respond"
Words you should not use: "capitalize," "advantage," "offer," "gain," "profit"
Finding Ways to Help. How to Support Your Local Community
Local businesses are supporting their communities even when times are tough. Restaurant owners are providing free meals to hospitals and those in need. Bike shops are giving free tune-ups to doctors, nurses and emergency medical workers. Is there someone in your network or community who needs help? Here are some ways you can help.
Communicate with your network of contacts to match those who can help to those who need assistance.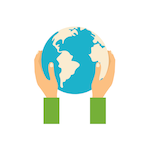 Participate in community forums. Nextdoor has seen an 80% increase in posts--many of them are neighbors helping neighbors.
Set up or promote fundraisers.  Facebook is offering grants to businesses who are hurt by the shutdown.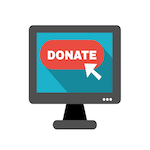 Buy gift cards. Businesses that are closed could use cash now to keep afloat. USA TODAY has created Support Local to find local gift cards to buy.
FEMA.Gov lists some ways you can help.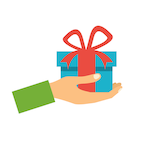 Offer recipes, grocery shopping, templates, lessons, videos and other items that make people happy. Here is one example:  DoubleTree Chocolate Cookie Recipe
Helpful Marketing Resources
How to Avoid Scams and Cyber Threats
Scammers are taking advantage of more uncertainty, fears, disruption in routines, and more people online. Here are just a few of the current scams. The overarching principal is to take safety precautions and verify anything that seems odd or too good to be true.
SBA Loan Scams
Scammers are offering help to increase your chances of getting an SBA loan. Some are requesting your private information. Make sure any emails and websites are legitimate and check out current scams on SBA.gov.
Price Gouging
Look out for confusing product listings that lead to paying exorbitant prices. Some sellers misrepresent quantities with misleading images or text.
Zoom Bombing
As remote meetings have exploded, trolls are creating disruptions. Set your Zoom security settings to prevent this.
Phishing Emails
Phishing emails have been a problem for a long time, but now cyber criminals are sending links and attachments related to COVID-19. Do not click on any links or attachments unless they are from someone you know and, even then, look out for "fishy" emails.
Fake Cures and Tests
Don't be tempted to try products that claim to prevent or cure COVID-19. Not everything online is true! No cure or preventative medicine has been approved for sale by the FDA. The FDA offers tips to identify false or misleading claims.
Pet Adoption Scams
While shelters have been looking for foster homes, scammers are asking victims to send money to adopt a pet being held at a quarantine station. The CDC does not quarantine pets and will not ask you for payment.
Phone  Solicitation
You may be getting more calls offering health insurance or COVID-19 cures. Do not share your personal information over the phone unless you initiated the call to a number you trust.
Door-to-Door Scams
The CDC or other government agencies are not conducting door-to-door surveillance.
Staying Up to Date on the Coronavirus Pandemic
Getting Ready for a New Normal
Actions to Take During the Shutdown

Think about what is working well now that you can continue in your new normal. Expect many real estate transactions to remain digital and virtual.
Redesign your marketing documents and plan your re-opening communications.
Get photographs and documents ready now for new houses to go online.
Do your research. Talk to others in your market to learn what trends they are seeing. Zillow reviewed data from global pandemics to offer suggestions of potential market patterns.

How to Change Your Business in the New Normal

Communicate your safety plan. Your customers will want to know how you will continue to keep them free from contamination when you are showing or visiting homes. 
Change your messaging. One Forbes article suggests real estate will never be the same and that what people want has changed. Pre-pandemic it was "bigger, wider, flashier, more." Real estate buzz words have already changed to "privacy, virtual, distanced, mine." Health and wellness es expected to be at the top of buyer's wish lists. Things like air purification, water filtration, lighting, and hands-free.
Be prepared for another shutdown. As Dr. Anthony Fauci says, "You don't make the timeline, the virus determines the timeline." The housing market will be driven by the virus until the threat has diminished.