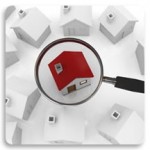 QuantumDigital's TriggerMarketing helps Illustrated Properties' agents market properties more proactively and better measure results for increased profitability
Austin, Texas (September 7, 2010)– QuantumDigital, Inc.,the complete online service provider for direct mail, on-demand digital printing and eMarketing solutions, today announced that Illustrated Properties Real Estate has launched  TriggerMarketingTM, QuantumDigital's automated neighborhood marketing program, in support of its agents.
"We feel this is a more proactive way to get our agents to market their listings, since it's virtually automatic," said F.F. "Chappy" Adams, President of Illustrated Properties. "The real-time lead notifications and tracking features of TriggerMarketing allow our agents to better measure the results of their marketing efforts, making their lead generation efforts more effective, and ultimately, improving our agents' productivity and profit."
When an Illustrated Properties agent earns a new property listing, TriggerMarketing will automatically send a message to the real estate professional's internet-enabled mobile device prompting him or her to initiate distribution of personalized direct mail pieces to the surrounding area or neighborhood, via QuantumDigital. If the direct mail recipient goes online to request additional information or simply reviews the landing page or website listed on the mail piece, the real estate professional is notified in real time via email and can follow up immediately. 
"QuantumDigital is committed to developing marketing solutions that meet the needs and address the challenges of this highly competitive industry,"said Debbie Gurley, Vice President of Real Estate Sales, QuantumDigital. "By implementing our TriggerMarketing program, Illustrated Properties demonstrates that it has recognized the value of our latest turnkey solution and understands the benefits of providing a program to automate their agents' overall marketing and lead generation experience." 
About QuantumDigital
QuantumDigital, Inc. is the turnkey provider for measurable direct mail, on-demand printing and email marketing, specializing in developing data-driven integrated direct marketing programs. By leveraging the latest technologies, QuantumDigital is able to offer real estate professionals, small businesses and enterprise-level organizations a more targeted, measurable and integrated approach to direct response marketing and lead generation. Founded in 1986, QuantumDigital is based in Austin, Texas. Visit QuantumDigital at www.quantumdigital.com
About Illustrated Properties Real Estate
Illustrated Properties is consistently ranked as one of the top 50 independent firms in the country by Real Trends. The firm is the largest independently owned real estate company in the Realtors Association of the Palm Beaches, and specializes in luxury real estate with an emphasis on waterfront and country club communities. A highly respected firm known for exceptional marketing skills, customer service, and intimate knowledge of the local real estate market, Illustrated Properties has established itself as a leader in residential, commercial, and business brokerage.
Media contact for QuantumDigital
Lisa Wallace, Penman PR
512.576.7999
Lisa@PenmanPR.com
Share to: