As a Berkshire Hathaway HomeServices Preferred Supplier, QuantumDigital is committed to making agents successful by keeping marketing simple. Founded in 1986, QuantumDigital provides fast, easy and reliable real estate marketing services and speedy 24-hour turnaround. There is no fee to sign up, and your account gives you access to all these great features: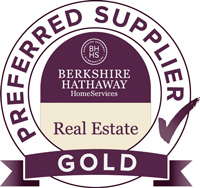 Create your free Berkshire Hathaway HomeServices Direct Marketing Account:
Still not sure? Test Drive a Demo Account
---
TriggerMarketing Postcards: Automatic MLS Just Listed & Just Sold Cards
Are you interested in the benefits of consistently connecting with prospects through real estate marketing? Automated, targeted, and trackable, QuantumDigital's TriggerMarketing is the complete system that allows you to build your client base through effective direct mail marketing without sacrificing efficiency.
Using MLS data, TriggerMarketing finds qualified prospects near the home that was just listed or just sold, and automatically creates marketing postcards. Postcards are sent within the next business day, and drive recipients to a personalized property page that captures their name and address, which is sent to you instantly. TriggerMarketing includes a fully intuitive, easy-to-use dashboard that allows you to track all campaign and prospect information, so you never miss a single opportunity to connect with your potential clients.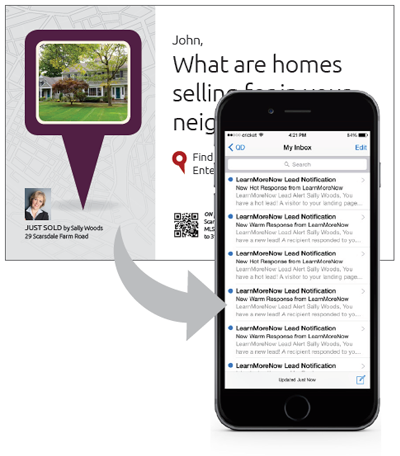 ---
TriggerMarketing Social: Easy Facebook Ads for Listings and Sales
Facebook advertising is an incredibly useful tool that produces real results, but ads can be time consuming to develop. As a busy real estate agent, your time and marketing dollars are valuable. 
QuantumDigital's TriggerMarketing Social provides a complete solution with automated Just, Listed, Just Sold and Open House Facebook ad campaigns that are created automatically using your MLS data, and are targeted to Facebook users around the property. As people respond, you'll get instant emails with the name, phone number and email address of your new leads! Prospects are then directed to a personalized property page to learn more. Prospect information is sent directly to your inbox in real time, so you can follow up and start building relationships that lead to new clients. TriggerMarketing Social includes a fully intuitive, easy-to-use dashboard that allows you to track all campaign and prospect information, so you never miss a single opportunity to connect with your potential clients.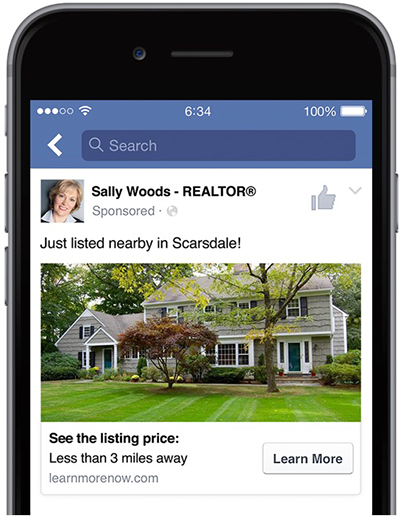 ---
AutoMail Plus: Simple Farming Campaigns with Online Lead Tracking
QuantumDigital's AutoMail is the trackable, customizable, and easy-to-use answer to real estate direct mail marketing and farming. With AutoMail, agents can schedule and  send multiple marketing postcards over the course of 12 months to build relationships with prospects that lead to new clients. 
All postcards include a unique link to an online market report. The report gathers recipient information that is sent to the agent  immediately and is available to view anytime on the AutoMail dashboard, so agents can track responses and adjust campaigns if necessary for better engagement. AutoMail is a cost-effective, time-saving solution for agents who want to elevate their brand and keep up consistent farming efforts.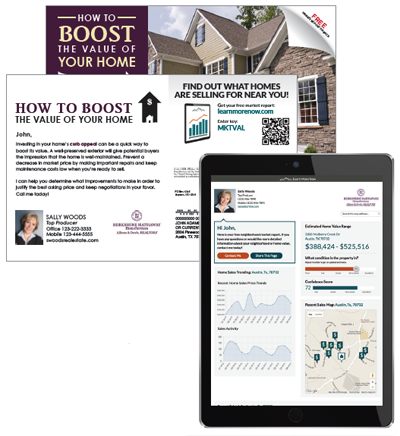 ---
Direct Mail and Printing Made Simple and Fast 
We've put all our Berkshire Hathaway HomeServices branded marketing collateral in one convenient location. Design, proof and print exactly what you need when you need it!
Direct Mail Services: Mailing lists, printing and postage are all included in our low, per-piece pricing. Create and send high-quality real estate postcards using our Berkshire Hathaway HomeServices templates.
Printing Services: Create and print business cards, property flyers, neighborhood brochures and more with 24-hour turnaround speed.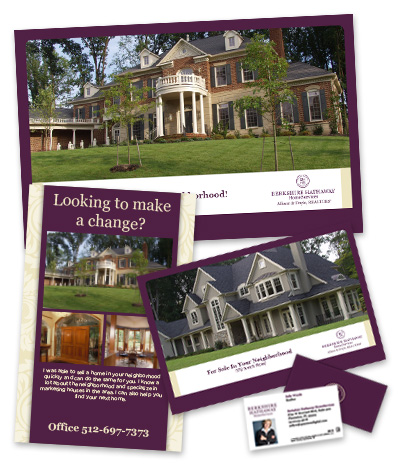 ---
Facebook® is a registered trademark of Facebook, Inc.