How To Get a Mailing List

May 31, 2022
•
6 min read
•
Marketing Ideas
If you're just starting out with your direct mail campaigns, the first step is to secure a good mailing list. There are several different ways to start your list -- both free and paid.
There are several different ways to start your list -- both free and paid.
How To Get a Free Mailing List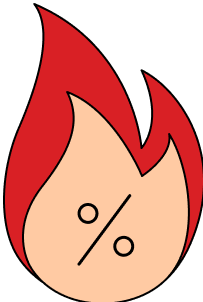 Here are some good ways to gather a solid mailing list (or at least get a good start) without purchasing one.  The benefit of using these methods of compiling your mailing list is that you can use it as often as you like without going through the hassle of recompiling the list. However, you'll want to make sure to spend time keeping your list up to date in order to prevent wasting resources (postage, printing, etc.).
Use a company that "lends" you their mailing list
You can skip creating a mailing list when you use a direct mail company that offers access to their own targeted mailing lists, which are normally kept up to date.
For example, QuantumDigital receives updates to their mailing lists every six weeks, allowing you to design, print, and mail your campaign from one place.
In addition, many direct mail service providers allow you to target specific areas within a zip code such as when you only want to target a specific neighborhood or areas that cross zip code boundaries. You can save money by sending targeted direct mail instead of to an entire zip code.
Use Your In-House Client List
If you are an established business and have a client list, this is the best source for starting your direct mail marketing. Keeping a client is far less expensive (and more lucrative) than trying to secure new clients since you no longer have to contend with "the barrier to purchase".
In addition, making an online purchase normally entails providing their mailing address for credit card purchases, make sure you capture that information at the time of purchase. If you have brick and mortar locations, many customers will provide it during the purchase process, so don't be afraid to ask for it.
By properly managing your in-house client list, you'll also be able to assess buyers' demographic information, behavior, and preferences that you can use to better target new prospects.
Combine Your In-House Prospect and Client Lists
Combining prospects (people who show interest in your products and services, but haven't made a purchase) with your existing clients is another great way to target your direct mail marketing efforts.
Many times, prospects are willing to give you personal information in return for discounts (free shipping, % off first order, super secret client only sales, etc.), so make sure you ask for it.
But remember, marketing to existing clients is different from marketing to prospects, so make sure you talk to them like valued clients in your direct marketing efforts.
Use EDDM (Every Door Direct Mailing) Provided by the US Postal Service
If you're a local business looking to mail everyone in your area, Every Door Direct Mailing (EDDM) provides a way to mail them without the need to collect their mailing addresses.
EDDM can be less expensive, but if you don't have much time, this method of direct mail marketing can be quite inconvenient due to USPS' requirements:
You must apply for a permit.
Mailings must be between 200 and 5000 pieces per zip code (exceptions are for zip codes with less than 200 and more than 5000 delivery points).
Strict printing, size, weight, and thickness restrictions.
You are still responsible for the cost of design and printing.
Pieces must be bundled in sets of 50-100, each with a facing slip that has piece count.
Time to delivery is 7-14 days from the time they are dropped off at the post office.
If you're short on time, consider using an EDDM service provider. They will make this particular type of mailing effortless for you by not only printing your postcards, but by ensuring all the USPS EDDM requirements are met and your pieces delivered directly to the Post Office.
 
How to Buy a Mailing List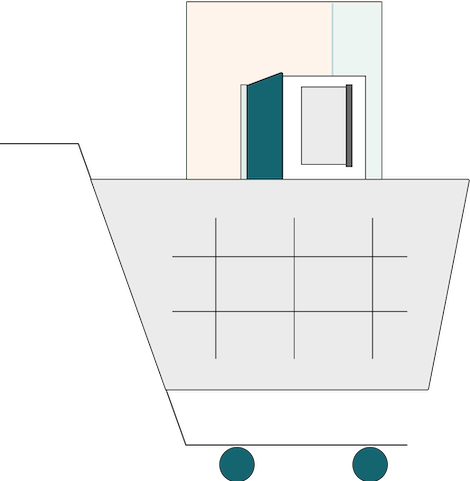 If you've already gone through the above steps and would prefer to purchase your mailing list and manage the printing and mailing yourself, then following a few steps (and asking the right questions) can help you get a quality list for your direct mail project.
Who Do You Want to Target?
You'll want to identify your target audience before purchasing a list to ensure you secure the appropriate targeted mailing list for your needs. For example, answer the following questions about your existing client base:
What type of people will purchase your products and services? Consumers? Businesses? Other?
What demographic are you targeting? Age, location, income, interests, type of business, etc.
Identifying multiple personas can help you best target a potential customer. These personas can be as simple or complex as you want to make them.
What Is Your Budget?
Knowing how much you are willing to spend will help you determine your choices for direct mail marketing campaigns.
You really don't need a  lot of money to get started with direct mail marketing, because "...even a modest budget can be enough to test an audience and determine its value for your business as a future marketing target."  And by "modest" we mean roughly $50 to start for 1000 names. Although if you are looking at getting a more specialized list, it will likely cost more.
How to Identify a Quality Mailing List Provider
Below are some answers to some basic questions. If they can't answer these (or they do not offer the minimums), you'll want to move on to the next provider. Because a high quality provider means you'll get high quality mailing lists that are more likely to reach their target.
How is your list compiled?
Most high quality mailing database companies compile their lists from many different sources. This can include public records (voter registration, business filings, annual reports, real estate records, etc.), corporate websites, utility connections, and more -- the list is rather extensive.
If the company isn't constantly updating their databases, move on. It takes a great deal of time and effort to ensure the highest quality data, and guarantee the best delivery rates.
How often is your list updated?
The answer should be at least every 4-8 weeks.  If not, then go to a different provider. As stated above, an accurate mailing list requires constant updating.
Do you guarantee deliverability? If so, at what rate?
This should be 90%, which is the industry standard. While the best professional mailing list companies do all they can to keep mailing lists up to date, be aware that you can expect to receive some returned pieces.
The reason for this is that at any given time people are moving, getting divorced, or -- sadly -- have recently passed away. This means that 100% deliverability is not possible and you'll want to factor this into the planning of your direct mail marketing efforts.
Do I get unlimited use of the list?
If you want to use the list repeatedly, there will most likely be a premium cost to do so. Since a great deal of effort goes into creating and maintaining an address database, there are ongoing costs to keeping the list up to date. It also means you aren't buying a list outright, you're leasing it under specific terms.
If a company doesn't charge a premium for keeping a list up to date, then you may want to consider a different data company to ensure your direct mail marketing efforts continue to be successful.
Regardless of how you obtain your mailing list, direct mail is an excellent way to gain visibility in a new market, or resell to your existing customers.
Share to: